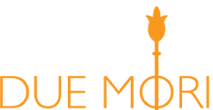 About us
We are Riadh and Monica, a couple in both life and at work.
We have a passion for travel spending a number of years around the Mediterranean studying and working, we love to define ourselves now as nomads by vocation.
After living and working in some of the great parts of the Mediterranean we happened on Marostica and here we chose to stay. The first time we arrived here by chance, almost 10 years ago. It was a sunny Spring day and an aperitif in the main square was enough to change our lives. By December of that year we had made Marostica our home.
For the first months, each morning we opened our home's windows to be sure the medieval walls hadn't vanished with the dreams of the night. We still live the city with the curious eyes of those visiting it for the first time. Every occasion is good to take a picture, try a new restaurant, mingle with locals in the village festivals and stroll under the porticos and press a nose to the shop's windows. We still stop on a street corner look at its name and wonder "Goodness knows was the man this street was named after!".
Our real pleasure now is finding the enthusiasm of this emotions in our guests' gaze.

We love travelling.
And we do it in our own way, whatever destination.
We chose the destination following the instinct of the moment or friends' suggestions. We read guide books and magazines to find the most interesting and genuine places to visit. Then, on the web, taking inspiration also from the stories of independent travellers we look for the perfect location where we can be close to our chosen area and yet far from crowded tourists places.
In choosing where to spend the night we don't count the stars. It could be a very simple inn or an exclusive resort: but it must reflect the atmosphere of the county we are visiting and make us feeling at home. No hotel chains. Never a building with hundreds of rooms. No key cards to enter in the bedroom and switch on the light.
Arriving at destination, we are curious to taste the local specialities, shop in the small craft shops and discover how the locals live, spending time chatting with them.
Back at home, Monica shares our experience in her blog Viaggi e Baci (Trips & Kisses), with many good recommendations for those who travel with children. In the pages dedicated to Veneto and Marostica's surroundings, you can find some nice ideas for your holiday in our region, too.

In Marostica we've found the perfect place to transform our travelling ideal to a very satisfying job. Here we have the opportunity to offer our guests what we ourselves are looking for as we travel the world.
Albergo Due Mori - Corso Giuseppe Mazzini, 73/75 - 36063 Marostica - Vicenza - Italy - Tel. +39 0424 471777
Copyright ©2009-2010 Getual srl