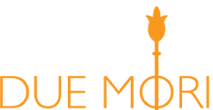 Bio
Everything started with a stone, when I was 9 years old.
I was visiting France with my parents and we stopped in Carnac: three huge lines of megalithic monuments from the Bronze Age. While dad was explaining to me the difference between dolmen and menhir and mum was reading a magazine, I've decided: I would be an archaeologist.

But the life, you know, often reserves surprises and I've always tried to seize the opportunities.
So now I've chosen a dry wall to tell you who I am. A mix of stones (always them!), which have different shapes, dimensions and colours. Just like the experience gained so far.

While at school I was studying Latin and ancient Greek, I spent the summers in United Kingdom in order to improve my English and be a hostess: my dream has always been to travel around the world.
Then, when I was 18, I travelled for the first time alone and visited Paris. Admiring the Musée d'Orsay's masterpieces and Rodin's sculptures, I had the idea of studying modern and contemporary art at the University. A love that has lasted over time, even if shared with other experiences.

Indeed I spent many summers working in resorts' entertainment staff; I went to Milan for a scholarship for the Master in IT and Communication and later cooperated as journalist in the webzine of a well-known Italian travel magazine; with Riadh I managed restaurants and resorts in Sardinia and southern Italy; experience in tourism has been the springboard to teach at schools and post-diploma courses.

And at least … the aperitif in Marostica!
Moving to the region which preserves the masterpieces of Palladio, Veronese, Tiepolo and Canova I've found the right place to mix my passion for art with the hospitality vocation and be at the same time a tourist guide and a hotel owner.

Albergo Due Mori - Corso Giuseppe Mazzini, 73/75 - 36063 Marostica - Vicenza - Italy - Tel. +39 0424 471777
Copyright ©2009-2010 Getual srl