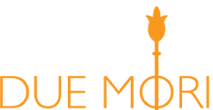 News and Events
The Chess Game, of course. But not only!
In all seasons Marostica and the neighbouring cities offer interesting opportunities to spend a week-end or a holiday with art, entertainments and sports events.
In this section you can find the news of the moment and the events planned for the coming months.
BY subscribing to our
newsletter
you'll be informed of the main events scheduled and the opportunities to comply with your passions.
Albergo Due Mori - Corso Giuseppe Mazzini, 73/75 - 36063 Marostica - Vicenza - Italy - Tel. +39 0424 471777
Copyright ©2009-2010 Getual srl