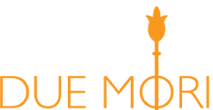 Findings us
The hotel is in heart of Marostica which sits in the heart of the Veneto.

Due Mori is the only hotel inside the medieval walls facing the Corso of the 14th century burg.
Just 30 metres, a short walk away is the Chess Square which hosts a weekly market, a monthly antique market and remains the soul of Marostica with concerts, village festivals and exhibitions.
All the conveniences are at hand: craft studios, boutiques, shops and supermarkets and for dining out bars, pubs, restaurants and trattorie. With your car safely parked you can walk and stroll around the picturesque lanes and alleyways of this delightful town.

Marostica's strategic location provides the ideal base for exploring the beautiful scenery of north-east Italy. This small and peaceful provincial town provides access to the best of the region without suffering from the impact of mass tourism.
The location is ideal for discovering Andrea Palladio's masterpieces and the Venetian villas. A short drive away is Vicenza, Venice, Verona, Padua and Treviso. Or you could spend time immersed in the beauty of the Asiago Plateau or Dolomites' mountains or relaxing by Lake Garda or the beaches of the Adriatic.
All around there are many villages, small burgs and walled towns where with each step you are surrounded by history and the works of the most famous Italian artists. Bassano del Grappa, Asolo, Possagno, Cittadella, Castelfranco Veneto, Thiene and Schio are only a few kilometres away.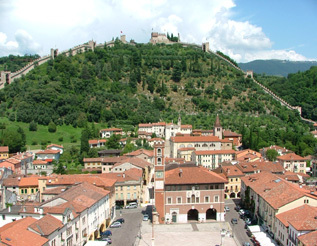 Albergo Due Mori - Corso Giuseppe Mazzini, 73/75 - 36063 Marostica - Vicenza - Italy - Tel. +39 0424 471777
Copyright ©2009-2010 Getual srl